About Us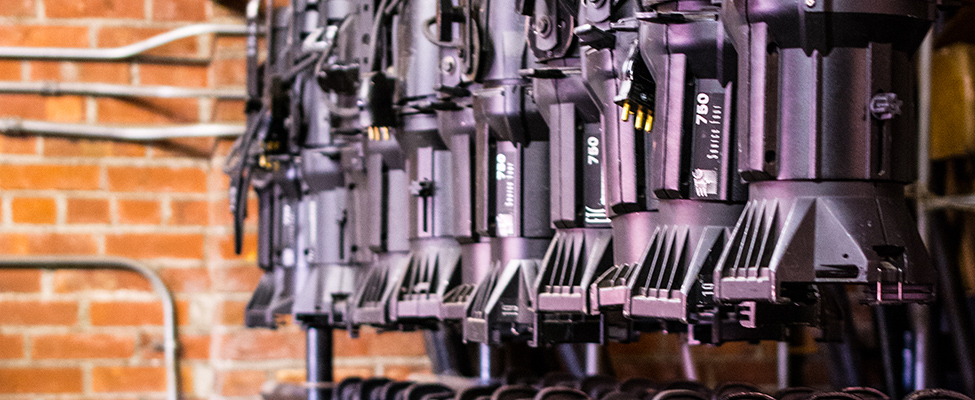 ​
Theatrical Services Inc. offers a wide variety of products and services to meet your theatrical needs. TSI opened shop in 1976 and we've been at our current location, 128 South Washington in Wichita KS, since 1980.
We carry Makeup and Effects for stage and studio; Lighting, gels, gobos, hardware, lamps (lightbulbs) and more. Check our online store for many of these products.
In addition to specializing in the manufacture and installation of custom muslin drops, finished scrims, masking curtains and complete stage draperies, we can install and repair/renovate the counterweight rigging systems for your stage.
TSI's stage lighting and control equipment is available for permanent installation or portable use in theatres, television, schools, churches and film.
WE SERVICE WHAT WE SELL
On-site and carry-in service and repair is available for all types of lighting control and dimming equipment; including spot lights, fog machines and fixtures.
If you have any questions or don't see what you need online, please contact us. Our knowledgable staff will be glad to assist you.
Thank You for shopping with us!